Haiti / Haiteen
October 2019
Wednesday, October 23, 2019
Haiti and her people are dying a death of a thousand cuts. We cannot abandon them in a time of need or leave them to pray alone through this storm. Desperation at this level has not occurred in the general population since the earthquake. Then it was obvious the help needed. Now it is not despite the current situation reflects a worsening devastation. This is not a plea for financial help but spiritual help. Pray for Haiti.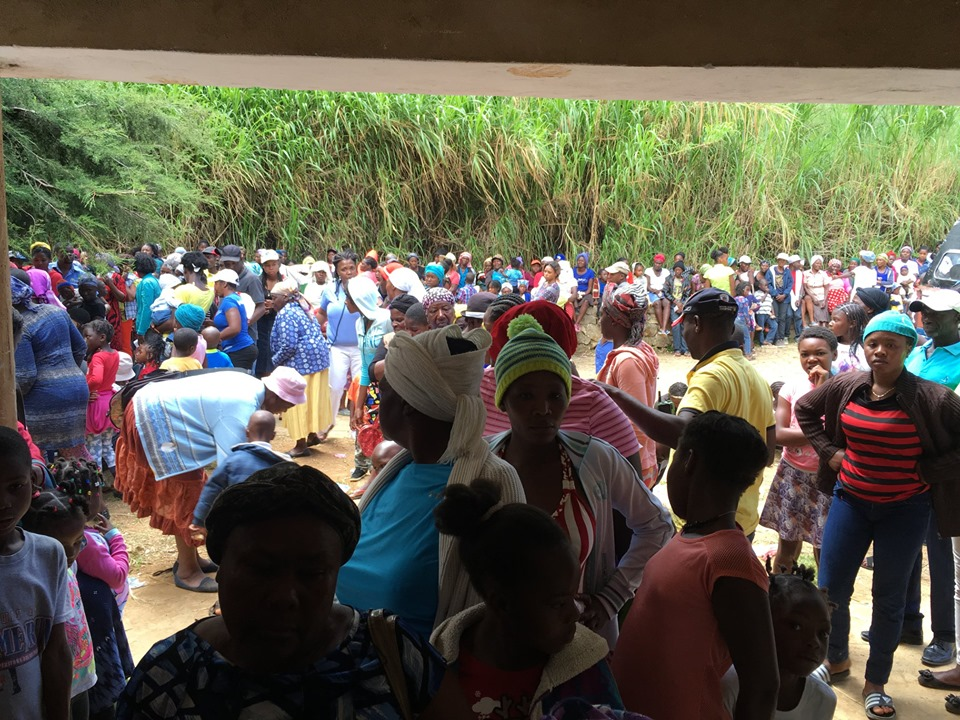 Monday, October 21, 2019
A small, dedicated group joined together at Gode yesterday. Pastor Spencer writes: "We have been to Gode and we spent a good time with the people there, the situation seems discourage them in their daily life, i encourage them through the Word of God by showing nothing is impossible for our God. Attached is a picture of the service.
Have a wonderful day under God's Protection and providence.
Be blessed.
Pastor Spencer"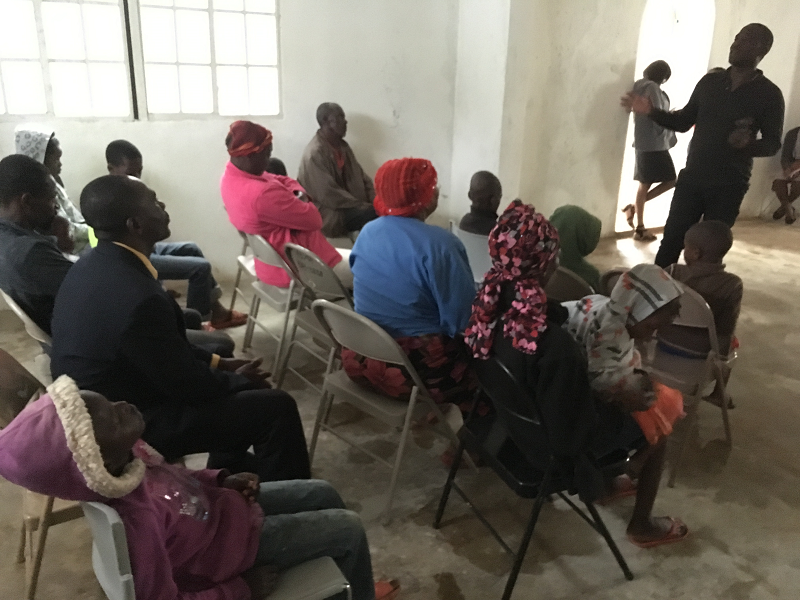 Tuesday, October 15, 2019
The actual situation of Haiti.
As been about a month things get worse in the Country, the political unrest cause the population to live under the normal standard of living: Protest everywhere on the streets, all Haitian just stuck and trapped home, nothing is working no hospital, school, university, business, all institution even some Churches down town are closed, it's so difficult to buy things you need for your home because of the social unrest. Some days are worse than others, no way to go out burning tires, streets block, and barricade, at some places protestors burn people's cars, houses and business.
The banks are close some days and open other days, sometimes they work half of the day because the protest usually start the second half of the day, it create lots of trouble because too many people come on the same time, there's very long line in front of the Banks.
No food, since the streets is not good people cannot go down town Port au Prince to the public market place call "kwabosal" to neither sell or buy products. Those who have chance to sell some products give them out for a higher price, others lose their products because people cannot come to buy them.
No drinkable water, every week the water truck come up twice to deliver water since the streets are all blocks we are in difficulty to find it, some sellers has it and they double their price.
No gas, all the gasoline, diesel fuel and propane gas station are closed, some are open to serve the population from time to time with a lot of cautiousness because the protestor are trying to burn them, so this prevent us to find gas normally.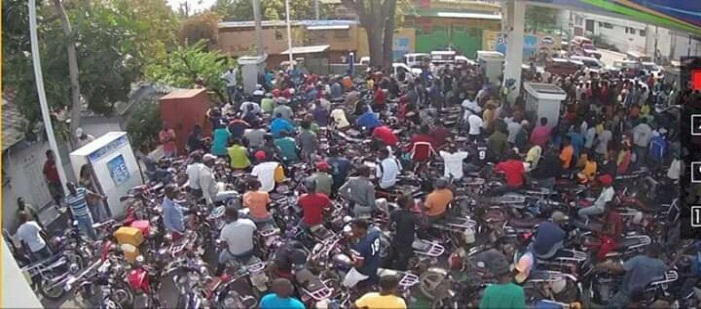 No hospital, this is the most critical issue, when someone needs to go to the hospital it's urgent and this person cannot wait, but now in Haiti hospital become more and more difficult to access, not only for what I have describe above, also we don't have to many Hospital in the Country, people who shot in manifestation can't access, some even die, Asthmatic people who touch by teargas sent by the Police to disperse the crowd cannot also access hospital, but sorry some lose their life for lack of health care.
The protest on the streets is made up of different kind of people in the population and they ask the actual president to resign because the population having all kinds of needs, the main goal is to install a transition government for 2 years after that they will organize election.
MOT Ministries in this trouble.
It's true the situation that I just describe above is sad and making the world crying for Haiti, but me and my Team we are not discourage, we now have more confidence because our God is awesome and sovereign over all. Mission of TEARS Evangelistic Ministries, because of the faithfulness to us of Rev. Gordon and Diane Lewis, keep on doing the work of the almighty God at Gode. Even when it's difficult we find the opportunity to preach the word in this terrible situation, and share whatever we have with the people. Just like Paul in prison, he took that as an opportunity to preach the Gospel where he was. We are doing the same thing preaching the coming of the kingdom of God while things is bad on earth also we have faith in God even if the situation is evil, in the eyes of faith I'm telling you God will turn it to our good and our benefits.
(Romans 8:28 and we know that all things work together for good to them that love God, to them who are the called according to his purpose.)
I see this situation as an opportunity for the Gospel, because God is in it and I realize that God is up to something, He's in action. He has a purpose and a plan for Haiti. I believe that God is up to something good to be born in this trouble, so through Mot Ministries I'm involve in the Ministry because God is in action in Haiti. Even in this trouble He is sovereign over all; the situation in Haiti is under control because it is under His control. Will revival be born from this?
So do not be discourage helping us and all the ways you can; don't lose faith in Haiti because we are serving a great and awesome God.
To God alone is the glory!
Pastor Spencer Bazile
https://www.facebook.com/Motministries/