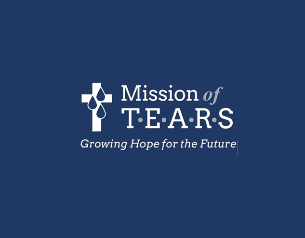 Self-Sustainable Hand
The crisis in Haiti continues since Haiti's president was assassinated, and a 7.2 magnitude earthquake hit the region a year ago. Over the past months, gang activity has increased, and violence continues to run rampant. Since June at least 188 people have been killed in Port-au-Prince. Blocked roads and fuel shortages are making it increasingly difficult to send much-needed humanitarian assistance. This humanitarian crisis now making headline news has been an issue of endurance for poor Haitians for some time who have had no way to self-sustain during troubled times.
Objective:
It is our objective to put the future back into the hands of the Haitian people we work alongside. This program called Self-Sustainable Hand makes our intentions clear. In discussion with our partner on the ground in Haiti, we have prepared plans to address the current circumstances and redirect our focus, to self-sustainment projects. This program will come under the support for but not replace, Barrels of Blessings. It has been started already with seeds being shipped to begin the greenhouse and garden plantings at a small acreage owned by our partner, Foundation Enfent Jesus(FEJ). The anticipated results from this effort will help continue to provide food to over 200 school and community kids and 160 families, the orphanage and medical center now being served by Barrels of Blessings. Self-Sustainable Hand will parallel and work in harmony with Barrel of Blessings in providing food to the poor in Haiti.
Our Long Term Goal:
Refurbish the current Chicken coop, purchase laying hens for the coop and begin egg production. This will address the need for protein caused by food shortages

To secure the outdoor space for Goat farming allowing a source of milk which is a dire need.

Provide a secure roofing/covering for the current greenhouse for year-round use.

Use the greenhouse for Mango seedlings to be raised and provide families with the saplings.

Once goals begin to produce products, eggs, vegetables, goat milk, kid goats and Mango access fruit can be sold to provide family and project self-sustainment.

Provide employment opportunities at FEJ or self-income (Mango fruit production and drying)
Budget: $20,000 Canadian dollars a year.
It includes the feed, medical/veterinary needs of the livestock, the people to run the farm and seeds and fertilizers for a garden. Sales from the farm will also provide a source of income from selling of eggs, vegetables and kid goats to the Haitian population or in engaging in the bartering system when needed.