Missions Renewal Ministry
Operation Renewal provides T.E.A.R.S. staff leaders to guide pastors, mission teams, committees in building a new and active missions ministry in the local church.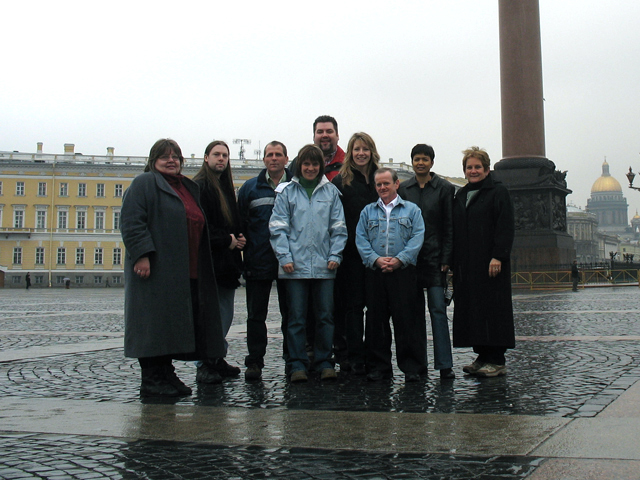 The "Russia 101" team (below) comprised of people from Calvary Pentecostal Church in Peterborough, Ontario and Rev. Rick and Wendy Bombay representatives of Eastern Ontario Regonal Office. Picture taken at the Hermitage Museum in St. Petersburg, Russia March 2005.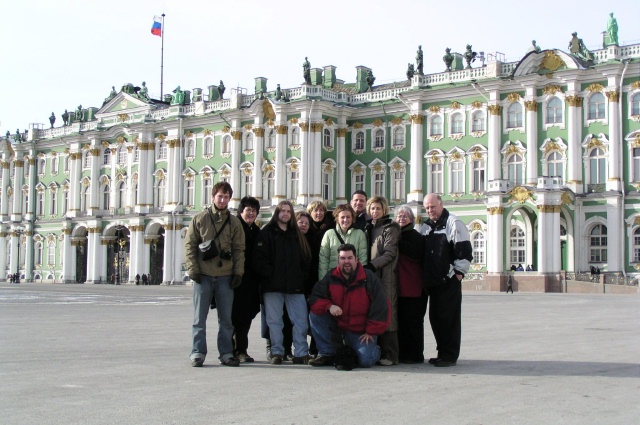 Mission of T.E.A.R.S. facilitates short-term ministry excursions for church?s, personalized trips for Ministry partners and educational trips for professional associates.
Cross cultural interaction both musical and spiritual. Russia meets canadian ministery team.
Selwyn Baptist Church from Lakefield Ontario pictured in St. Petersburg Russia.