Haiti / Haiteen
Friday, September 01, 2017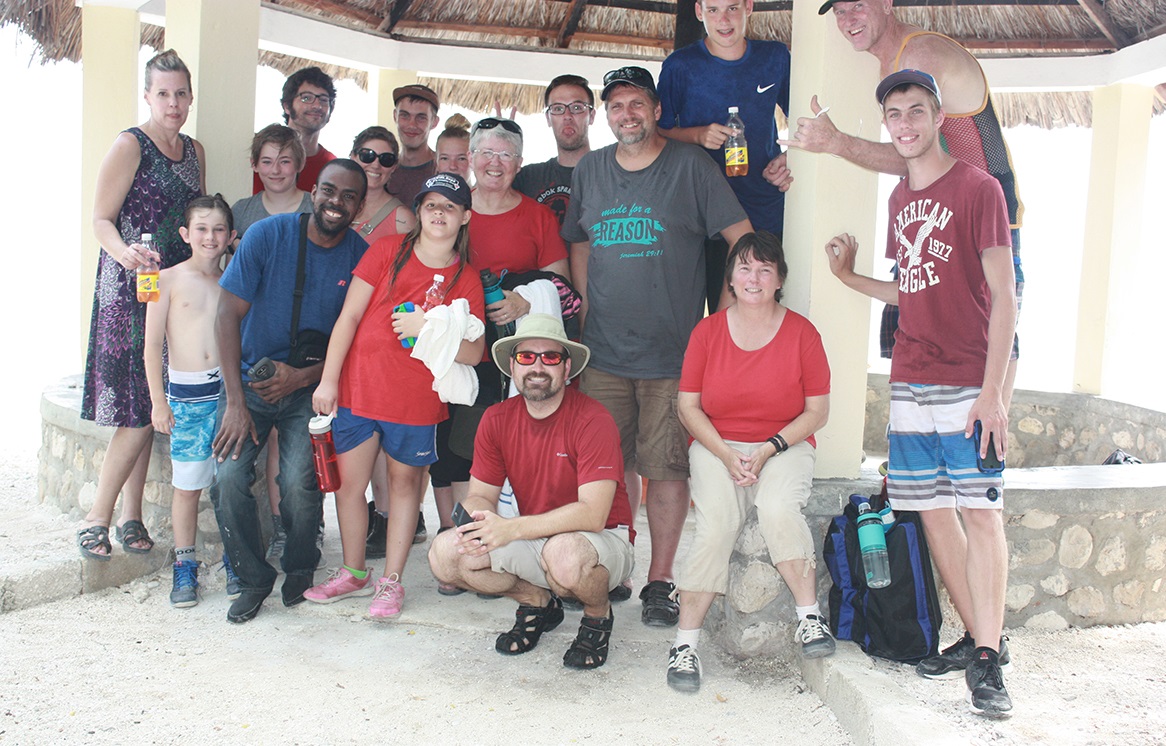 It truly was an amazing trip doing a Soccer/Music/Crafts VBS with 100 kids August 20 - 27, 2017. Our theme "God made you for a reason!" came from our Day 5 verse Jeremiah 29:11: "For I know the plans I have for you, says the Lord". We shared the gospel message Day 1: God made You; Day 2: God is for You; Day 3: God is always with You; Day 4: God will always love You; Day 5: God made you for a reason.
We also successfully connected the computer lab to the internet using donated KOS equipment. Establishing wifi tower connection of the Vocational School to the Medical Centre half a kilometre away was remarkable.
I've been to Haiti numerous times and I think this was the best trip so far. No one got sick with the different food and the 36 degree temperatures, which is amazing in itself. Best of all, we got to share the Gospel and the message of Hope was very well received. It's still amazing to me, the kids that come mostly live in homes of sticks and mud, the airplane ride is like a time machine back to Biblical times and the scriptures feel very meaningful there. Unlike us, they actually understand Luke 12:22 Then Jesus said to his disciples: "Therefore I tell you, do not worry about your life, what you will eat; or about your body, what you will wear.". It's humbling to be with people who trust God for their basic necessities of life.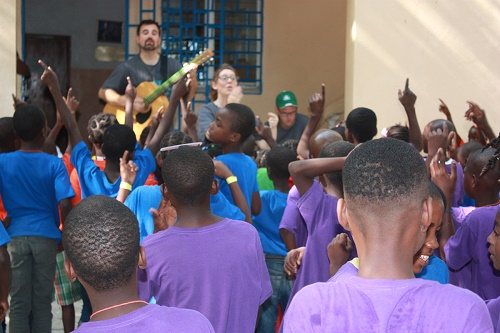 I had the privilege to lead the team each night in devotions which was immediately followed by our "God Sightings" reports where people got a chance to share how they had seen God working that day. It was a very popular and special team time each night. The team has been asked, as they settle back into "normal life" to try as best they can not to get too caught up with normal life and miss out on the God Sightings, they are with us everyday.
Praise God for a safe and very successful trip!
We have brought many stories and some interesting things back from Haiti. We are hoping everyone will join us for a Haiti Banquet night coming this fall (date yet to be determined).
If you would to receive communication about this trip or future trips, please join our email list and like us on facebook.
Thanks
Dave Lawrence
Emmanuel Baptist Church, Haiti Team Lead