Shipping Container Summer 2016

Mission of T.E.A.R.S is once again commissioning a sea container full of badly needed goods for Haiti. This container is full of hospital supplies. Through the very generous gifts of our long time corporate partner Jay-Lor Fabrication Inc, and a new corporate partner, Budget Environmental, we are able to secure a full container of hospital supplies that will help our partners in Haiti furnish private hospitals and clinics. Right now the need is so great as public doctors and nurses are striking because the government has stopped paying them. Private clinics and hospitals are overwhelmed with patients desperately needing health care.
The container is due to arrive in Haiti mid august. This will have an immediate impact directly with the Haitian people. We wish to express our gratitude and recognition to these two corporation who so graciously donated time, goods and expertise to allow this to happen.
We need your help. Pray. Pray for Haiti and its continued struggles. Pray for our partners in Haiti that reach out everyday. Pray for us, for strength and wisdom.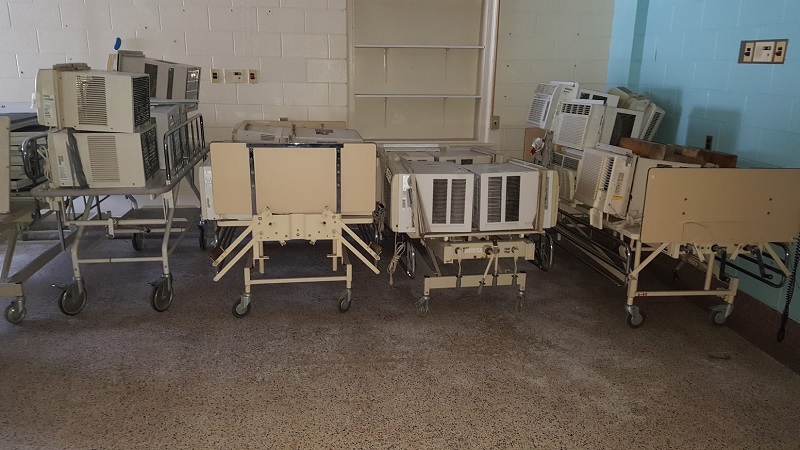 Donate. To be a giving partner with us to Haiti by going here to Canada Helps NOW! These containers cannot be sent without money. Your donations have a real and lasting impact directly on the poorest in the country.
Talk. Remind your family and friends that even though Haiti isn't on the news, they still have great struggles everyday. Everyones efforts serve our neighbor, our brothers and sisters in Haiti that need help. We can make some lives easier, together.
Medical Equipment destined for Haiti in this container:
Haiti Container Summer 2016 Photo Gallery