Lucien Duncan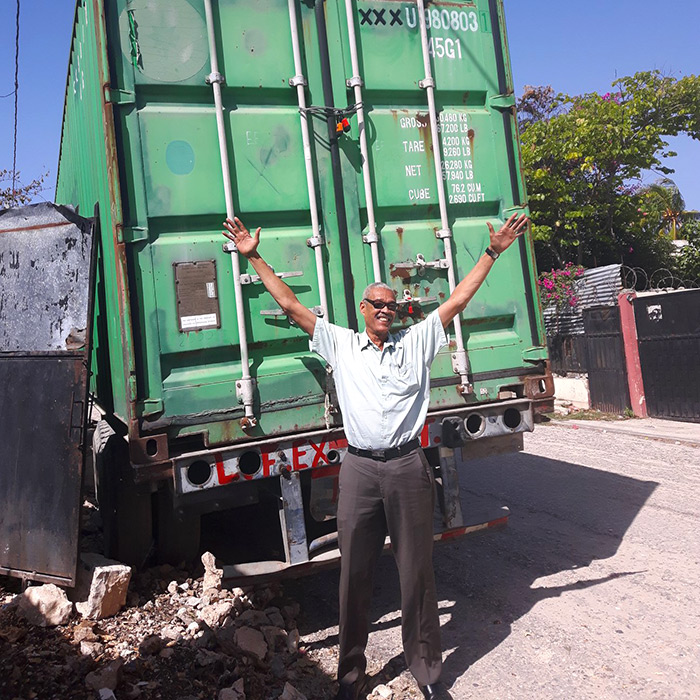 Lucien Duncan was a partner of Mission of TEARS, remarkable Haitian leader, husband, father and all-round great guy.
After a battle with cancer, we are sad to announce that our dear Lucien passed away at 10:00 PM on August 13, 2018. He was surrounded by family and friends who were with him as he transitioned from a body in pain to life eternal with the Father. In his final moments he was relaxed and resting peacefully.
Lucien's wife Gina is holding up as well as can be expected. His final moments had been approaching for days and, after watching Lucien struggle and being unable to relieve his pain, Gina is now experiencing, along with the sadness and grief, a sense of peace, and understanding that his difficult journey is at an end.
---
Lucien's greatest desire was that his family would be well taken care of and that the legacy that he helped to build will continue to grow even stronger in the coming years of the Foundation.
---
We are asking for those who would like to help, please send all monetary expressions of love to the legacy fund. Canadian Donors can select the Haiti fund of their choice and give through Mission of Tears CanadaHelps, in order to receive a tax receipt.
Cards and letters can be sent to the following address:
Gina Duncan
c/o: FEJ-USA
4311 N Ravenswood Ave. Suite 201
Chicago, IL 60613
Kindest regards,
FEJ and FEJ-USA Boards