Little Haitian House of God (Ti Kay Kreyol Bondye)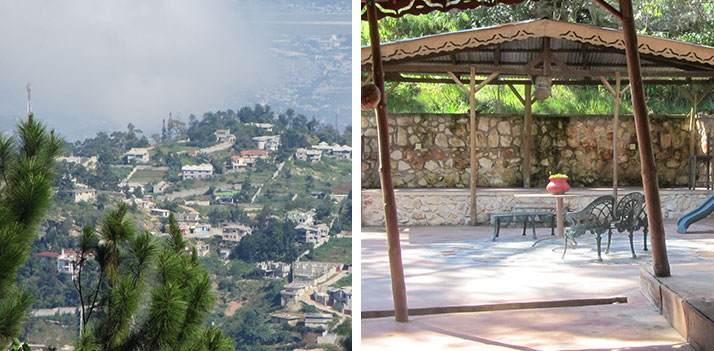 Gordon and Diane Louis have been working with Mission of TEARS since 1993. For the first time in their history, God has given them a vision to plant a church, and God has provided them with a beautiful property in the mountains over Port-au-Prince. This church will be called Ti Kay Kreyol Bondye, meaning Little Haitian House of God.
Services began under the leadership of Pastor Spencer on Sunday afternoons in January 2019 with over 100 in attendance each week. Openness to the Gospel Message in this little mountain town called Gode is amazing and some villagers have become Christians! See video of Gode.
The objective of Ti Kay Kreyol Bondye:
Evangelism, teach the Gospel, and community outreach toward long term Church planting
Develop support for local orphanage nearby and for ministry from guest house
The Goal of this Project:
Gather enough people through the use of spiritual activities to validate the desire and need in the community for a Church plant in the future.
Method to Obtain Goal
We are going to use various avenues to attract people to God and His presence. All the activities that will be carried out will be to validate God's ability (stated in our faith theme that "God's word Move's Mountains"). Preaching and teaching the Gospel and providing corresponding Christian services through the local youth will work toward establishing a church there.
Services which will be offered by the church:
Kids camp
Christmas activities
Special worship services (English & Creole)
Bible Studies
Biblical counseling
Marriage counseling
Group discussion
Radio station in the future
How Can You Help?
You can come to Haiti on a long or short term mission trip to work with the orphans
Join a work crew to assist with repairs to the church
Donate items for our shipping containers or donate financially
PRAY

If you wish to get involved, have questions, or want additional information, please fill out the form below: