Humanitarian Aid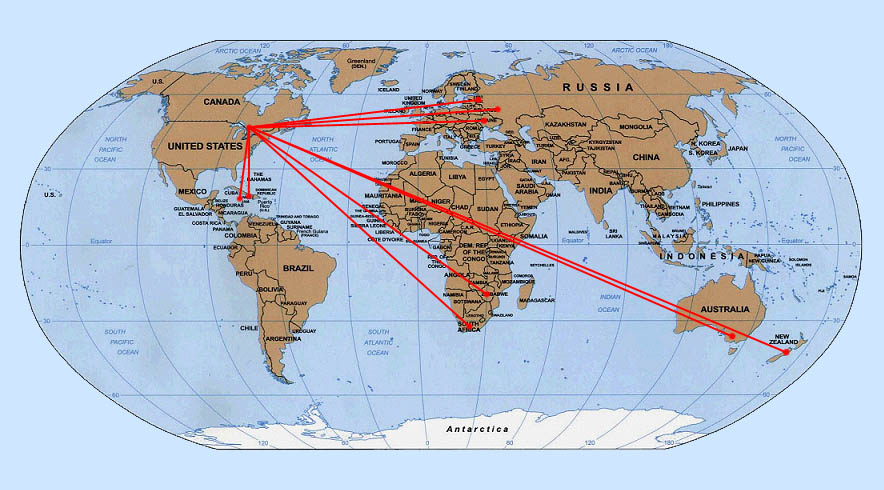 Operation Share provides short term workers, medical teams, care-givers and work groups as well as securing medicines, food, clothing and building materials for the various orphanages.
Mission of T.E.A.R.S. reaches far out into the world to provide humanitarian aid and to faciliate Special Projects where needed.
Humanitarian Aid/Special Projects:
Garden Blossom Orphanage -Jamaica, West Indies.
Dental Hospital Project- Peterholf, Russia.
Royal Canadian Air Force- Airlifting aid to the people of the Ukraine.
Rabbit Farm Project- Peterholf, Russia.
Collabrative efforts for building Orphanages in St. Petersburg Russia.
Zimbabwe Project- Dr. & Mrs. Carl Verge in educating community and Church leaders in Aids/H.I.V awareness.
On going support to Orphanges in Haiti, Russia, Jamaica, South Africa, and the Ukraine.
Medical Supllies to Russia.
School uniforms to the children of rural Jamaica.
Cargo containers with school supplies, food, clothing, and other items needed for the children who live in these challenged areas.
Helping implement and build a Greenhouse so Orphan children can have fresh produce year round - Russia.
Sending medicines to orphanges in Haiti.
Raising money to purchase new snowsuits for the orphan children of Russia.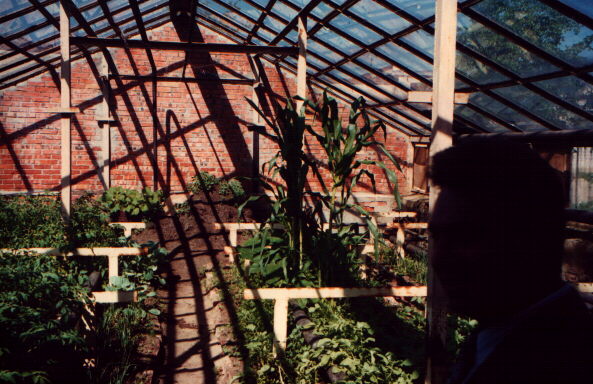 Above: The new Greenhouse at the Orphange at Peterholf Russia. It provides fresh produce year round. The Mission of T.E.A.R.S. was proud to help assist in this project.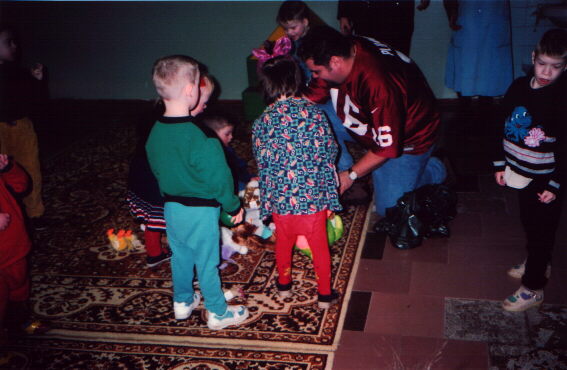 Above: Mission of T.E.A.R.S. staff member Derek Lewis hands out new toys to the orphan children in St. Petersburg, Russia. There are approximately 400 orphans alone in this particular orphange in Peterholf.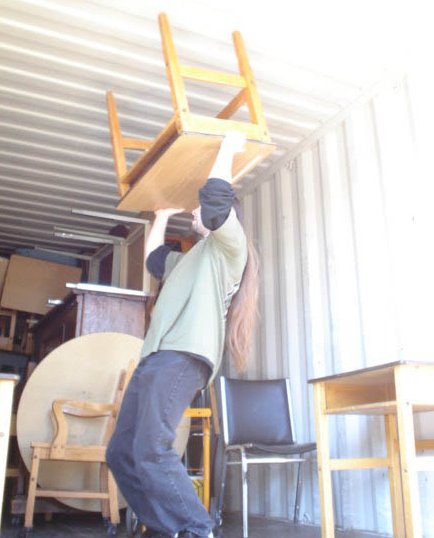 Above: One of the many Mission of T.E.A.R.S. volunteers help load a 40 ft. cargo container full of school supplies heading to rural Jamaica. The supplies were donated by the Kawartha Pine Ridge District School Board in Peterborough, Ontario. Other supplies that were sent also included food, clothing, and sports equipment. The need was great especially after the devastating tropical storms.