Support Father Ryan Cook
Ryan Cook is an Anglican Priest who has ministered in many countries through teaching, preaching and service to the poor. He has a masters degree from Regent College, Vancouver, in Spiritual Theology and is working on a doctoral project through the University of Chester, United Kingdom, in Practical Theology. Ryan, Chantelle and their three kids Judah, Anna and Greyson have just moved (August, 2019) into Vancouver's Downtown Eastside. This neighbourhood in Vancouver is notorious for homelessness and drug addiction. Ryan will engage in a ministry of hospitality, presence and is developing chaplaincy – coming alongside suffering people – provision for those on the margins: including the homeless population, drug addicts and refugees in the city. Read more about Ryan's Objectives.
Ryan's vision of chaplaincy is based on the story of St Martin of Tours. Martin was a soldier who, in coming across a poorly clad beggar one day, proceeded to tear his military robe in half and draped it around the beggar. That night he had a dream where Jesus says to the angels, "Martin, who is still but a catechumen, clothed me with his robe." Martin came alongside the poor and covered them with his cloak (cappa) and in doing this for 'the least of these', directly did so to Jesus (Matt 25). St Martin did this in a so-called 'secular' space, in the midst of his military duties. The word chaplain evolved into becoming a descriptor of a minister whose priestly work was conducted on the fringes of the main-stay establishment, deeply immersed in the 'secular' world.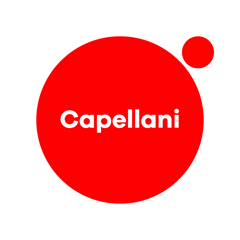 Your contributions will be used to sustain a part time stipend for Ryan to be able to give his time to people on the streets, hospitality for the neighbourhood out of their home and teaching/resourcing the church in regard to developing community, hospitality and service to the vulnerable.
Ryan and his family are very excited about joining/extending the ministry of Mission of T.E.A.R.S to this area of Vancouver and are deeply appreciative of your support by means of prayer and finance. Make a Donation today!