Ethiopia: Baby House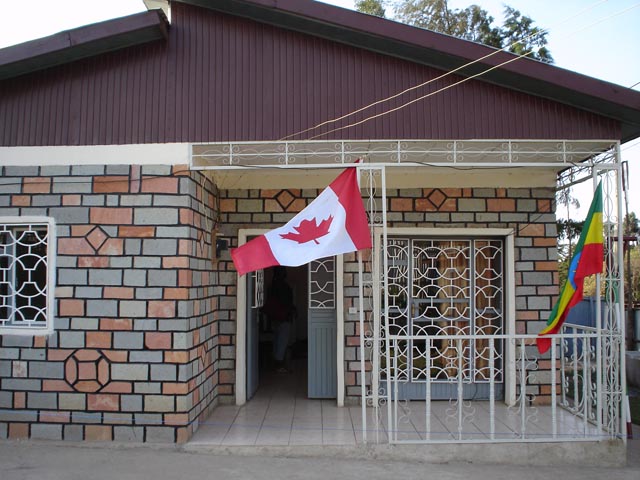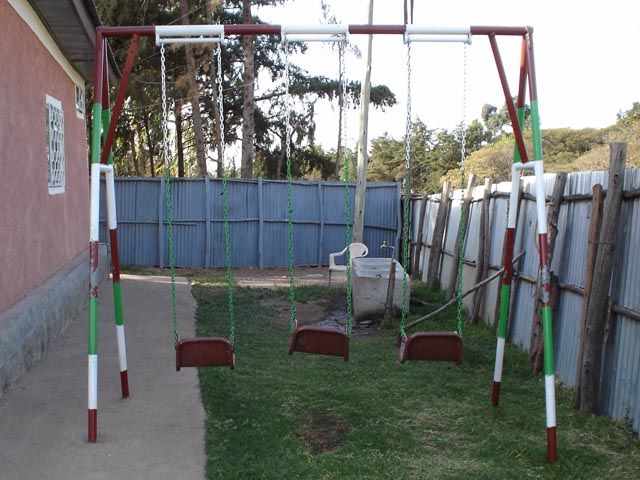 Mission of TEARS Phase one of our Early Childhood Program is now complete thanks to our donors and partners. Pictured is the front of the new baby house with flags from Canada and Ethiopia. The home will accommodate 10 babies at risk from new born to 3yrs of age. Each little one will receive medical care, nutritious food, love and emotional support.
Diane standing in the front entrance excited to take the first step into the vision coming true. Second stage still needs to be fulfilled. Please support the second phase by sponsoring an infant because urgent funding is still needed for cribs, bottles, diapers, clothing staffing etc. You may be the answer to a babies cry.
Pictured here is Diane interacting with three local children that came by to say hello.